Episodes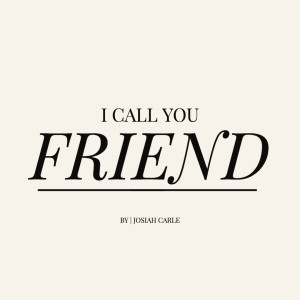 Wednesday Feb 23, 2022
Wednesday Feb 23, 2022
When we take a step back we realize our friendship with God is rooted in our abiding with Jesus. It is not meant to come from a place of doing but rather being in the Father's presence; listening and talking to Him on a regular basis throughout our days.
"I Call You Friend" by guest speaker Josiah Carle was recorded on Sunday, February 20th, 2022, during service at The Anchor Church in Rockport, Maine. SERMON NOTES
Read sermon notes from other great sermons: https://theanchor.me/sermon-notes/
Subscribe to The ANCHOR Church podcast on iTunes to receive automatic downloads of new episodes and listen to previously recorded sermons. https://apple.co/2u1UBkj
Tuesday Nov 16, 2021
Tuesday Nov 16, 2021
Conflict is something that has to happen in a marriage relationship. Our ability to navigate through conflict as spouses create a beautiful trust between us. When we both know that we can be different and that our differences don't break us apart, conflict actually creates a safe space for us to explore one another.
"The Art of Connection" by guest speakers Josiah and Candace Carle was recorded on Sunday, November 7th, 2021, during service at The Anchor Church in Rockport, Maine. SERMON NOTES
Read sermon notes from other great sermons: https://theanchor.me/sermon-notes/
Subscribe to The ANCHOR Church podcast on iTunes to receive automatic downloads of new episodes and listen to previously recorded sermons. https://apple.co/2u1UBkj
Wednesday Jul 11, 2018
Wednesday Jul 11, 2018
Church was never meant to be an event. It was designed to be a community of people doing life together as family. "Church: God's Design" was recorded on Sunday, July 8, 2018, during service at The Anchor Church in Rockport, Maine. This episode features visiting pastors Josiah & Candace Carle and Cameron Brice from Covenant Love Church in Fayetteville, North Carolina as well as our own pastor Quinton Self. SERMON NOTES